The 1960s in London were the golden age of the Rolling Stones, Jimi Hendrix or David Bowie. This splendor is associated with Denmark Street, a street specializing in musical instruments and music.
However, with the rapid development speed of the present society, the street is in danger of losing its cultural and historical value. Denmark Street is associated with many world famous music names such as the studios that The Beatles and Jimi Hendrix used to use.
On the roof of a local house, Elton John wrote the lyrics of Your song with his partner Bernie Taupin or the Sex Pistiols group that once lived here.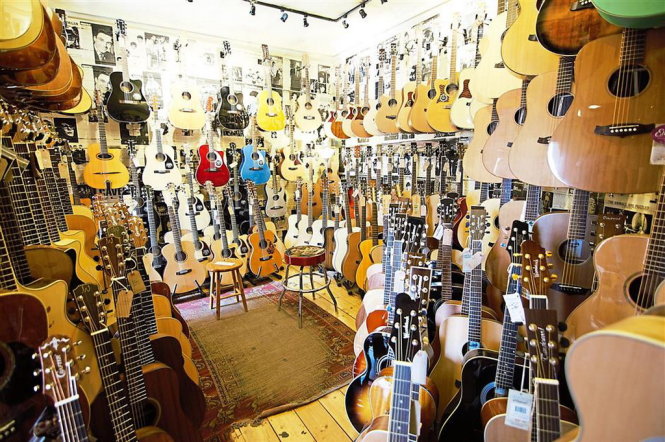 The real estate company Consolidated Development plans to renovate by organizing underground music events, opening hotels or retail stores. This is the reason that has caused concern about the future of the street.
Fortunately, the instrument shop in Denmark street is still not afraid of difficulties and perseverance with the ambition of their passion for music.
For guitarists this is the holy ground, where they can find all kinds of instruments they want from new, old to vintage style at reasonable prices.
At Hanks, an acoutisc guitar shop, hundreds of cases are ordered every day. Besides, they also provide electronic guitar, bass guitar and amplifier. Meanwhile, the neighbor Macari specializes in selling Gibson guitar brand with many special editions and limited production.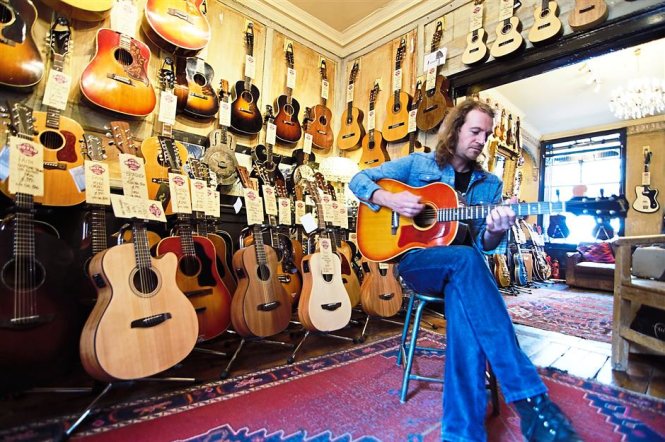 The walls of the store are filled with 'n' roll rock artifacts. Many people think that shops are only for professional musicians, but not really.
Not stopping there, there are old musical instruments that shop owners have to go to the United States to collect.
The real estate company Consolidated Development has made a promise that they will preserve the cultural identity of the Danish street when renovated. But Smosarki, owner of the Macari store, responded, "All the shop owners here are committed to preserving this guitar street."
For many music enthusiasts, they still hope to one day be able to sit inside the glass window of the No. 1 store. Tom to try the 1932 National Doulian resonant guitar.
Or others simply visit London to be immersed in the music and atmosphere of hundreds of years of the Danish street.