What is the goal that I want to play when playing the piano is always the first question that people need to identify before deciding to learn piano. In general, there are two most popular forms of playing the piano today, solo piano and backing piano. The following article will make it easier for people to distinguish between these two ways of playing the piano.
The accompaniment of the piano also divides into several musical lines and based on the music that the singer shows will have different accompaniment styles. Typically piano accompaniment is played by longtime solo pianists who feel and learn about harmonies to play, rather than a certain rule.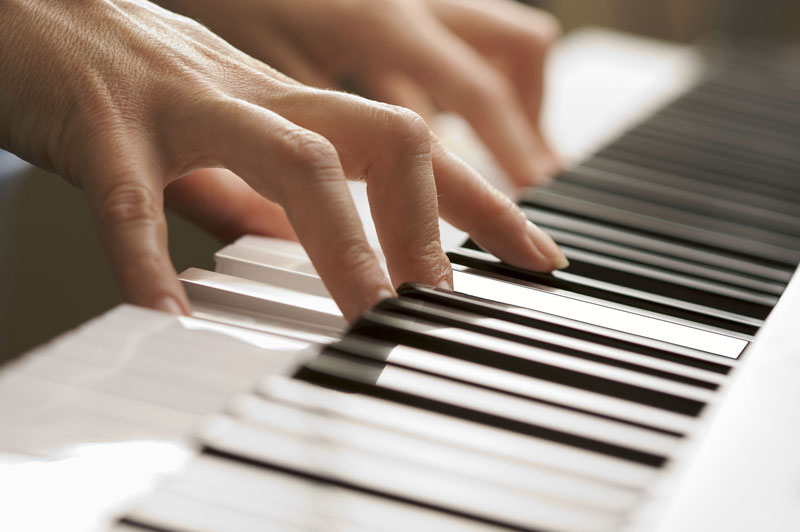 A solo piano may have many similar players but a backing piano is an experience for each player. So the way of playing will be very different from how to put the chord to the accompaniment, how to fill-in, how to emphasize. Thus, piano accompaniment will require flexibility and creativity to have a good accompaniment.
However, at the semi-professional level, playing piano while singing. The accompaniment of singing piano does not need to be too complicated, it just need to combine two hands in a simple way to create a soundtrack.
A special thing is that from Piano Solo you can switch to learn Piano singing accompaniment and from Piano accompaniment piano can also learn to Piano Solo easily. However, in the first stage when deciding on the goal of learning the piano, you need to determine which way you prefer to play.
Videos that people often watch or hear about Piano, most of them are solo pianos, solo pianos show the melody of the song. What kind of melody is on the piano, how to play the melody, playing piano solo most people need music to read the notes and play along until they reach the level of sound sensitivity.
Currently, there is a very popular solo piano variant called Piano cover. It is a replay of a song on the piano in the player's own style, which can be 100 percent similar to the original song or different from the original one.